Two Types of Tours
CE offers our clients two types of touring experiences. Below we have listed some of the benefits for each to help you decide which touring style will be best for your group.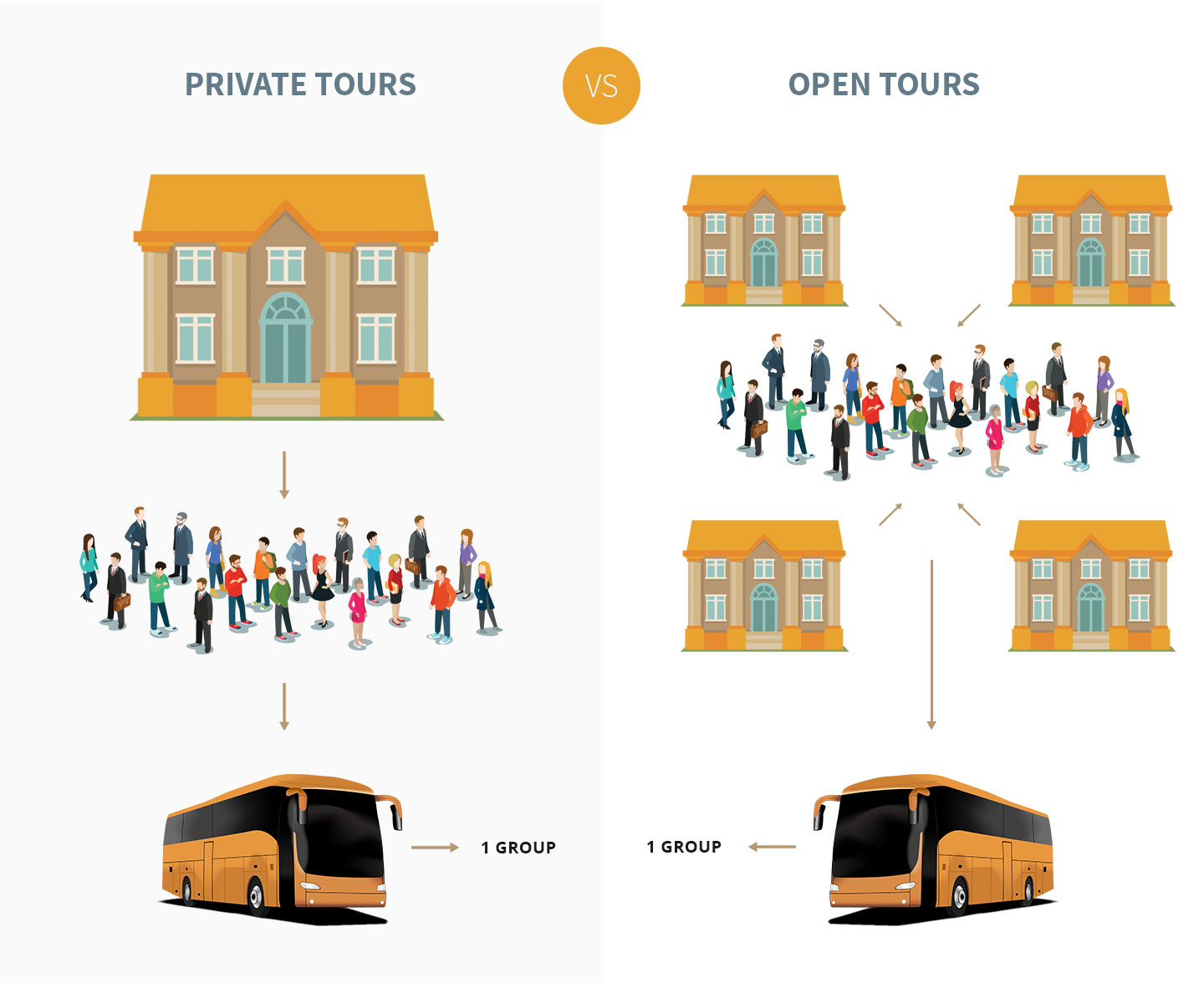 My situation is….
Open Tours
Private Tours
I only have about 20 travelers in my group and keeping the cost of the tour as low as possible is a major concern for us.
I have flexible travel dates and I'm not dead set on a particular itinerary; we just want to take a nice, fun trip. I also don't mind traveling with other small student groups from around the country.
I can only travel with my students during our specified break periods. I also have some very specific educational goals that I need to accomplish on this trip.
I have a good size group of about 30+ travelers and the price of the tour is major consideration for my students.
I only have about 20 travelers in my group, but we are not overly concerned with the cost. We have absolutely no desire to join with another group.